My Blog
Posts for: April, 2018
By David R. Leonoff, DDS, PC
April 24, 2018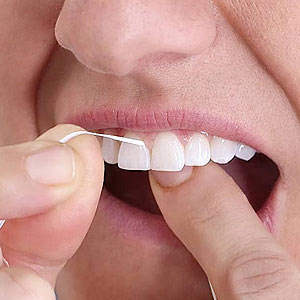 Twice a year dental cleanings are an important aspect of optimal oral health. But if you're not brushing and flossing every day, your dental visits could change from regular maintenance to teeth rescue missions.
These two hygiene tasks don't take long—a single trip with floss around each tooth and a couple of minutes of brushing at least twice a day—but you'll need to perform them effectively to get the most out of them. Not to worry, though: with a little practice and helpful advice from us, this small investment in time and effort could save your teeth—and your money.
The first thing to know, though, is the reason behind brushing and flossing: to remove disease-causing bacterial plaque that can build up daily on teeth. Bacteria produce acid, which at elevated levels can erode enamel and lead to decay; and some bacterial strains can cause periodontal (gum) disease. These infections could ultimately lead to gum recession, bone deterioration and tooth loss.
Daily brushing and flossing lowers your risk of this occurring. It's your preference in what order you do them, but for now let's start with flossing.
There are a number of techniques—and tools—for effective flossing. If you're using thread floss, simply cut off about 18 inches and wrap each end around the middle finger from each hand. Use the remaining fingers to create a small amount of floss between the two best fingers for a particular area of the mouth and gently pull the floss in between the tooth gap. Form a "C" shape around one of the tooth sides and rub up and down until you hear a squeak (which you'll only hear if you use un-waxed floss). Now, repeat the action with the adjacent tooth, then move to the next and each succeeding gap and do the same until you've cleaned each side of each tooth.
When brushing, hold your toothbrush gently like a paintbrush or pencil at about a 45-degree angle with just a small amount of toothpaste on the end bristles. All it takes is a gentle scrubbing or wiggling motion and the abrasives and detergents in the toothpaste will do the rest.  Just make sure you fully brush all your teeth and gum surfaces, which should take about two minutes.
Along with regular dental visits and a low-sugar diet to discourage bacterial growth, brushing and flossing will help you avoid disease and enjoy the best oral health possible.
If you would like more information on keeping your teeth and gums clean, please contact us or schedule an appointment for a consultation. You can also learn more about this topic by reading the Dear Doctor magazine article "Daily Oral Hygiene: Easy Habits for Maintaining Oral Health."
By David R. Leonoff, DDS, PC
April 14, 2018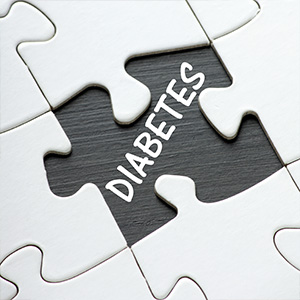 If you're one of the more than 26 million people in the U.S. with diabetes, you know first hand how the disease impacts your life. That includes your dental health — and whether or not implants are a good tooth replacement option for you.
Diabetes is actually the name for a group of diseases affecting how your body processes glucose, a simple sugar that provides energy for the body's cells. The level of glucose in the blood is regulated by insulin, a hormone produced in the pancreas. Diabetes causes the pancreas to either stop producing insulin (Type 1) or not produce enough (Type 2). Also in Type 2, the body can become unresponsive to the insulin produced.
The implications for either type are serious and can be life-threatening. If glucose levels are chronically too low or high the patient could eventually go blind, suffer nerve damage, or develop kidney disease. Diabetes also interferes with wound healing and creates a greater susceptibility for gangrene: diabetics thus have a higher risk for losing fingers, toes and limbs, and can even succumb to coma or death.
Type 2 is the most common form of diabetes. Fortunately, most people with this type can effectively manage it through diet, exercise and regular glucose monitoring; if need be, prescription medication can help regulate their levels. Even so, diabetics with their disease under control must still be alert to slower wound healing and a higher risk of infection.
Because implant placement is a minor surgical procedure, the aspects of diabetes related to healing, infection and inflammation could have an adverse impact on the ultimate success of the placement. Implant surgery creates a wound in the surrounding gum tissues and bone that will need to heal; the body's immune response in a diabetic can interfere with that process. And if infection sets in, the risks of implant failure increase.
But research has shown that diabetics with good glucose management have as high a success rate (over 95% after ten years) as non-diabetic patients. That means the implant option is a viable one for you as a diabetic — but only if you have your disease under control.
If you would like more information on the relationship between dental implants and other health conditions, please contact us or schedule an appointment for a consultation.