My Blog
Posts for tag: tooth decay
By David R. Leonoff, DDS, PC
October 21, 2018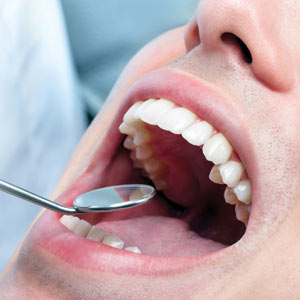 Over the last century effectively treating a decayed tooth has often required removing any decayed structure with drilling and then filling the remaining cavity. While this approach does save teeth that might otherwise be lost, it can also result in a fair amount of healthy structure removed in the process.
But continuing advances in dentistry are now making possible a new approach to tooth decay treatment that preserves as much of the healthy portions of tooth as possible. This new way is often referred to as minimally invasive dentistry (MID).
The primary goal of MID treatment is to intercept and treat decay as early as possible to minimize tooth damage. It begins with helping patients identify their own individual risk factors for decay such as the presence of disease-causing bacteria, the adequacy of their saliva flow, or their lifestyle and dietary habits. We then recommend changes or preventive measures to reduce those risks.
The next step in MID is using various diagnostic technologies to find decay as early as possible. X-rays continue to play a major role, but dentists are also using dental microscopy to magnify the earliest forms of decay. Many also utilize laser fluorescence, infrared photography and optical scanning to further "see" decay difficult to detect with the naked eye.
In regard to treatments, MID adopts the adage "less is more." If caught early enough, we can encourage the re-mineralization of enamel that acid has eroded with CPP-ACP, a substance acquired from milk, or strengthen teeth with topical fluoride applications. Instead of the dental drill, many dentists now turn to air abrasion for decay removal, equipment that emits a fine stream of abrasive particles that harms less healthy structure than a drill.
And if lasers continue to develop at their current pace, we'll be able to use this technology to perform much more precise decay treatment than possible with manual instruments. As a result, we'll be able to treat decayed teeth with less invasive means to preserve as much healthy structure as possible.
As these and other developments continue, MID promises a bright future for preventing and treating tooth decay. As a result, there'll be less tooth structure loss and more attractive and healthy smiles.
If you would like more information on the latest techniques for treating tooth decay, please contact us or schedule an appointment for a consultation. You can also learn more about this topic by reading the Dear Doctor magazine article "Minimally Invasive Dentistry."
By David R. Leonoff, DDS, PC
January 06, 2018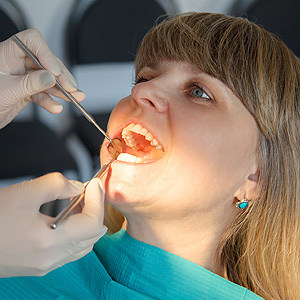 Since the late 19th Century, dentists have used established protocols to successfully prevent and treat tooth decay. But there've been changes to this approach the last few years to improve its effectiveness, changes we now refer to as Minimally Invasive Dentistry or MID.
The older approach for treating dental caries (tooth decay) follows the protocols established by Dr. G.V. Black, considered the father of modern dentistry. Black advocated removing not only decayed structure but also some of the healthier but vulnerable portions of a tooth, to avoid further decay and make the tooth easier to clean. This resulted in larger fillings, although they've become smaller as dental techniques have advanced.
MID, on the other hand, aims to remove as little tooth structure as possible while still effectively treating and preventing future decay. To achieve that goal we begin first with a complete assessment of a patient's individual decay risk, known as Caries Management By Risk Assessment (CAMBRA).
With CAMBRA, we're looking at other factors besides individual tooth health: a patient's hygiene, lifestyle and dietary habits; the types and amount of bacteria present; and the quality of saliva flow, needed to neutralize mouth acid. With these the results we develop a customized prevention and treatment strategy.
MID also focuses on detecting dental caries as early as possible. Besides traditional x-rays, we're beginning to use other methods like dental microscopes, laser fluorescence, infrared photography or optical scanning. Early detection leads to early intervention, and with techniques that are much less invasive than the traditional approach.
The new approach also changes how we repair decayed teeth. We're increasingly using air abrasion, a technology that uses fine particles in a pressurized air stream to remove softer decayed tooth material and less healthy structure than the traditional dental drill. We're also using composite resin and other advanced materials for filings: these tooth-colored materials are stronger than previous versions and are quickly taking the place of metal amalgam, requiring less structural removal to accommodate them.
MID's core principles are early disease detection, proactive prevention and treatment with less structural removal. With this enhanced approach to effective dentistry, we're keeping your teeth healthy with minimal discomfort, lower costs and less long-term impact.
If you would like more information on the benefits of the MID approach, please contact us or schedule an appointment for a consultation.
By David R. Leonoff, DDS, PC
November 14, 2017
More than likely your great-grandparents, grandparents and even your parents had a common dental experience: when one of their teeth developed a cavity, their dentist removed the decayed portion (and maybe a little more) through drilling and then filled the cavity. In other words, treatment was mainly reactive—fix the problem when it occurred, then fix it again if it reoccurred.
You may have had similar experiences—but the chances are good your dentist's approach is now quite different. Today's tooth decay treatment is much more proactive: address first the issues that cause tooth decay, and if it does occur treat it with an eye on preventing it in the future.
This approach depends on maintaining equilibrium between two sets of competing factors that influence how your teeth may encounter tooth decay. This is known as the caries balance (caries being another name for tooth decay). On one side are factors that increase the risk of decay, known by the acronym BAD: Bad Bacteria that produce acid that dissolves the minerals in tooth enamel; Absence of Saliva, the body's natural acid neutralizer; and Dietary Habits, especially foods with added sugars that feed bacteria, and acid that further weakens enamel.
There are also factors that decrease the risk of tooth decay, known by the acronym SAFE: Saliva and Sealants, which focuses on methods to boost low salivary flow and cover chewing surfaces prone to decay with sealant materials; Antimicrobials, rinses or other substances that reduce bad bacteria populations and encourage the growth of beneficial strains; Fluoride, increased intake or topical applications of this known enamel-strengthening chemical; and Effective Diet, reducing the amount and frequency of sugary or acidic foods and replacing them with more dental-friendly choices.
In effect, we employ a variety of techniques and materials that inhibit BAD factors and support SAFE ones. The foundation for prevention, though, remains the same as it was for past family generations—practice effective oral hygiene by brushing and flossing daily and regular dental cleanings and checkups to keep bacterial plaque from accumulating and growing. Your own diligent daily care rounds out this more effective way that could change your family history of tooth decay for you and future generations.
If you would like more information on preventing and treating tooth decay, please contact us or schedule an appointment for a consultation.