Are you fearful of having gum surgery? Are you worried about significant gum recession as a result of standard gum surgery? Worried about after treatment pain? Did you know there is an alternative to standard open flap surgery on your gums?
Now there is LANAP. This procedure allows periodontal treatment with the assistance of a specially developed laser. This system is different then most dental lasers available. This protocol is patented and approved by the FDA for the repair of periodontal damage.
Dr. Leonoff is trained and licensed to perform LANAP.
For more information, please contact Dr. Leonoff's office for a consultation as to your treatment options.
Click here for Frequently Asked Questions on Laser Periodontal Therapy™.
Click here to learn about periodontal disease.
Click here to see our press release on LANAP.
Visit http://www.lanap.com for more information.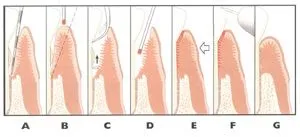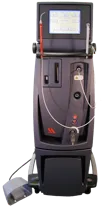 PerioLase MVP-7 Laser
---